Our Blog
Rent or Buy? Why Your Dock Equipment Should Be a Permanent Purchase
Everyone want's to save a buck wherever they can. That's why terms and phrases, like "40% Off" and "Deal" please the eyes and the ears so much. In an economy where every dollar spent can work in your favour or work against you, it makes sense why so many people scramble to cut down the costs of their expenses. If you are a warehouse owner, you have probably felt the financial strain of the weakened economy. Therefore, the need for new equipment might present itself as a burden, and you feel that renting such equipment is the only option.
While rentals might work for some tools, your dock equipment should be among those that you flat-out buy.
This integral set of machinery needs to last for a long time, and you certainly don't want the burdens of having to repair or replace your dock machines on a regular basis. Doing so would only cost you more in the long-term. So what's the best option? Unless it's completely out of the question, then you should strive to purchase this equipment instead of renting it. Let's find out why.
When Frugality Backfires
So the need for some new docking equipment arises, but you lack the cash. What will you do? Many people in your position will resort to renting, thinking that they will at least have access to the necessary tools. They're willing to spend a fee repeatedly, hoping that they can use the equipment without the high costs. Unfortunately, their efforts can certainly backfire if they continue to use this short-sighted approach.
Why Dock Equipment Rentals Don't Always Work:
Dock Potato – How likely is it that the dock leveller you rent has never been used before? Not likely at all. That brings another concern – reduced quality. The fact that other warehouses have used this equipment makes it likely that what you're using has a significant amount of wear and tear. Since it's not your property, you can't go out on a whim and make repairs on the devices yourself. So why give yourself the trouble?
Wrong Fit – You wouldn't buy a piece of clothing for someone if you didn't know their size, would you? They might appreciate the thought, but they certainly wouldn't appreciate the clothing! Your warehouse is unique to the product or service you provide, and that means you will need dock equipment that's tailored to fit your business needs.
With these points in mind, you can see how a dock leveler rental might not be the best choice despite the temptation. Of course, if you are simply too bogged down with expenses and need the equipment, then you may have to rent. But it's in your best interest to make that one-time purchase, even if it means putting certain things on hold or rearranging your usual expenses.
You Can't Go Wrong with an Upfront Approach
In life, we're taught to approach things with caution. It's certainly a difficult approach to learn as children, since kids are naturally energetic. As adults, the approach gets easier, yet hampers us when it's best to do things in a 'straight-up' manner. Whether you have difficulty with this approach or not, it's best to buy your dock equipment instead of renting.
The Benefits of Buying it Outright:
Pay Less in the Future – Ironically, rentals will cost you more. Those seemingly small fees which you pay here and there add up, and the result is an expense that eventually surpasses the one-time price. It's like the daily expense of coffee. $2 doesn't seem like much, but multiply that cost by 365 days. That $299 coffeemaker suddenly doesn't seem so bad! Likewise, the high price you might pay for upfront might seem like it's too much, but it will certainly amount to less when compared with the rental fee you dish out every so often.
It's Yours! – The other benefit of buying dock equipment upfront is the knowledge that it's yours to keep. You don't have to use it on the schedule of the rental company. That's a big deal, and if you've ever had a massive shipment that would be impossible without a dock leveler, you'll appreciate that ownership even more. Ultimately, you won't have to worry as much when it comes to wear and tear or the compatibility of your device. You can have the confidence that if you spend the money, what you get will be the best for your business.
How to Make the Purchase Less Burdensome
Paying for this equipment can be tricky. However, it doesn't have to feel like an impossible mission. If the purchase of these dock devices are not feasible at the moment, then it doesn't make sense for you to spend out of your means. However, if it's just a matter of budgeting, then you can certainly find ways to pay for docking equipment with your available funds.
How to Make it More Affordable:
Spread Out the Payments if Possible – Some dock equipment sellers are flexible and may not force you to pay the total amount upfront. For example, you may be able to spread out the payments in increments, such as a 30, 60, or 90 day basis.
Re-evaluate Your Budget – Now it's time for an honest evaluation. Are there certain items or "essentials" you can do away with or put on hold? There's a good chance that there are some things you don't need as much as others, and you can redirect some of your expenses to a new dock leveler.
Buy, Buy, Buy…if Possible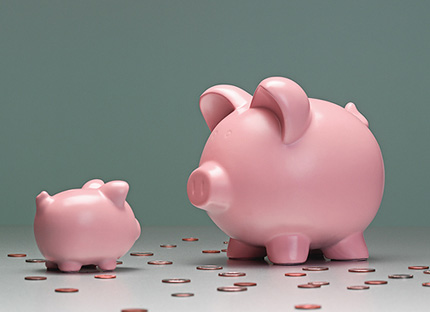 So if you're caught in an internal battle over whether you should rent or buy, stop to think about the points above. As humans, we have a tendency to overestimate or overthink things, and conclude that certain things are out of reach. The same goes for the purchase of essential items. However, you can be sure that the outright purchase of dock equipment will benefit you more than a rental. It won't seem that way at first, but if you take the time to add up the costs, you'll see why buying is better. Logic is the key here. If you simply can't afford a dock device with your current budget, then a rental will be the better choice. However, if an honest self-examination reveals that you can afford to buy dock machinery, then it's wise for you to go that route. You won't regret it!
Are looking to purchase dock equipment? Contact us for pricing and advice on choosing the right equipment for your business!
McKee-Horrigan Inc.
4060 Ridgeway Drive, Unit 4 Mississauga, Ontario
L5L 5X9
888.244.4171
Contact Us Now to Get a Quote