Our Blog
Piece by Piece: Which Parts of Your Garage Door Need Maintenance (and When?)
What does your personal timeline look like? You may be planning to graduate school in a certain number of years, or stay at your current job for as long as you can before you start a family. We maintain all sorts of timelines when we think about our personal life, for matters both big and small. We may have a personal project that we're planning to work on over the next few weeks, or maybe we plan to start a fitness routine that will last us years. We think about big concerns like handling our career or buying property while still being able to focus on the small stuff. But when it comes to your garage doors and maintenance schedules, we somehow make the mistake of lumping it all together as one task. We figure we can just call in a technician every few years to take care of everything, and it'll work out in the end. Despite the fact that we can upgrade our home entertainment system or dining furniture set piece by piece, the same thought doesn't apply to our residential garage doors. It's time to change up the way we think about maintaining our garage doors. From here on out, let's stop thinking about our garage doors as being one large piece of technology. Instead, consider the individual garage door parts that work in harmony.  This approach is more accurate and leads to a door that lasts longer, works harder, and even looks better! Here's how the timeline of your garage door works and how you can maximize your maintenance.
Why Does Knowing the Timeline of Garage Door Parts Even Matter?
Most people figure that you can put the bare minimum of thought into your garage doors and their maintenance and it'll turn out just fine. After all, what's the worst thing that can happen? Well, you might not want to hear the answer to that question. If you wait until your garage door is already suffering from issues before you call in a technician – or worse yet, no maintenance at all, then small problems can turn into big ones. A strained piece of the garage door can snap or break, leading to big repair bills. In the absolute worst case scenario, you or one of your family members could be in danger. Needless to say, abiding by the proper timetable is a far more sensible and safe approach.
The Least Worrying Piece of the Operation: The Garage Door Itself
When it comes to your garage door, the door itself is the first thing that comes to mind; after all, it sits comfortably on the front of your home and takes up a big piece of visual real estate. You can rest easy knowing that the door itself is a very low maintenance part of your garage. There are a few things that mean its time to upgrade or repair your existing door, but they're generally very obvious to the eye:
The door being worn down or cracked. If the elements or time itself have worn down the door, it's time for a replacement for safety and security reasons. If you can see through part of your door, it's time for a new one – pronto!
Repainting the door is fine for fashion, but it only becomes a necessity when the protective layers have worn off. When paint is beginning to peel, flake, or gain a chalky texture, it's time for fresh coats. Fresh paint does more than look stylish – it extends the lifespan of your door. A good rule of thumb is to paint every four to seven years, depending on your door's material and any existing damage.
If there is any immediate damage to the door such as dents or cracks from being bumped by a car, it's time for a consultation with a technician before the damage becomes worse.
What About the Rest of the Door?
Garage doors need more maintenance than just the surface. Here is some information on other garage door pieces that can help you figure out when to call a technician.
Mounting Hardware
Your mounting hardware has a pretty simple job: hang out and keep the door together. It also has one of the longest life expectancies among all of your door parts, so you don't need to call in a technician for any regular, specific maintenance. The exception to this rule? When there's sudden, violent damage to the frame from a collision or intruder attack. If this happens, call in a technician to take a look. Otherwise, this piece of the door is good to go.
The Torsion Spring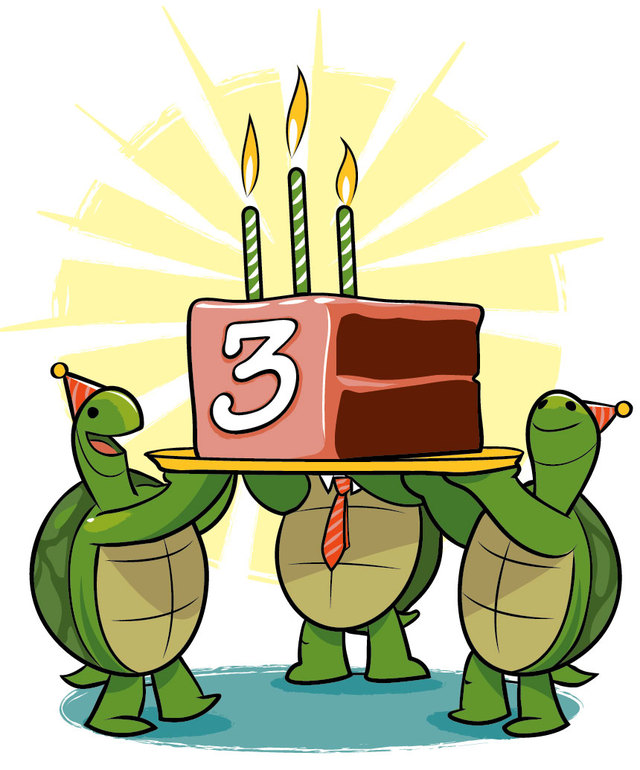 If the mounting hardware is a sturdy backbone, then the torsion springs are the delicate joints that make up your wrists and elbows. Some door models have one, others have two, but all doors rely on this tightly wound spring. This spring loosens to lift the door and tightens to close it again. The lifespan of these springs can vary greatly, but since they're so important to the door's function, you should go towards the low end. Assume about 10,000 uses – that evens out to about three years. Call in a technician when that date arrives, as a broken spring is extremely dangerous (and even deadly) due to the stored tension.
The Tech
Garage doors are becoming increasingly more advanced in technology, and Canadians benefit from added security and safety. These pieces of tech are often extremely reliable and rarely break down. In fact, the lifespan of these things can actually be somewhat problematic – if someone has a 20+ year old operator, it could work fine, but a newer option would be far safer. Keep up with tech trends and replace the operator as you see fit, and if you're using a much older model you should upgrade to something modern ASAP.
Pulleys, Belts, Tracks, and Cables
The above items are an important part of your garage doors running smoothly, and require maintenance. These are often rather simple devices that add up to complex equations, and so they rarely break in a catastrophic ways. However, it's important to note that they're under a good deal of stress, and when they do break the damage can be serious. When you call in a technician for torsion spring or door maintenance, have them look over these systems. While the risk is low, the consequences of a broken pulley or worn belt can be severe, so be proactive about keeping it in tip top shape.
So what can we learn from the above information? The torsion springs and front door of your garage are the two biggest parts that need active, regular maintenance. Torsion springs should be examined and possibly replaced every three years, while doors need to be repainted every four to seven years. The rest of your door can be quite sturdy, but a new operator and the technology within can offer big rewards for families who upgrade it. If you need help with getting your garage doors up to date through maintenance, call McKee-Horrigan Inc at 1 888 244 4171 and we'd be happy to provide you with a free quote and quick service.
Contact Us Now to Get a Quote