Our Blog
The Ups and Downs of "Cookie Cutter" Home Designs
If you drive through certain neighbourhoods, you'll spot this striking sight: rows and rows and rows of wooden frames; the skeletons of suburban homes that are yet to be built. These homes are being built to meet the demands of future homeowners. And that demand is voracious – the Greater Toronto Area and surrounding regions is one of the fastest growing urban areas in the world. The fact of the matter is that more people want to live in a city like Mississauga than homes exist to hold them. So it's no surprise that homes are being created in bulk to accommodate as much of the demand as possible. "Cookie cutter" homes is a phrase to quickly explain how these homes are made – identically and in big batches. These homes are all the same – there's no unique designs or original layouts. Just like a spread of a cookie dough you want to shape into designs, you simply stamp the shape cutter down over and over. The homes can have superficial differences like, external colours, but overall they're the same. Are there issues that are unique to these kind of homes? Would a homeowner have to struggle with problems with the residential garage doors? This is a discussion that rarely comes up, despite potentially being a big problem that can cause money, time, and stress on the homeowner. Your garage doors need maintenance, care, and attention – is this more so the case if you're looking at one of these Mississauga homes? We take a look at this issue and give you the answers.
Why the Cookie Cutter Trend Isn't Going Anywhere Anytime Soon
If you're the sort of person who likes unique layouts and homes that have a lot of individual personality, you're probably disappointed that many of the cities in proximity to Toronto are adopting this trend of homes. But unfortunately, this is not a flash in the pan – we can expect cookie cutter homes to be used as a solution for the housing demand in the area. If you're interested in something with a unique layout, you may be out of luck. Demand for homes in the Mississauga area show no signs of abating, and the housing prices continue to rise. Therefore, many families are finding themselves buying one of these homes out of necessity. While these homes are mostly well suited for living in, issues can crop up down the line – including with your residential garage doors. Therefore, future homeowners should be forewarned about these issues so that they can plan accordingly.
Mass Produced vs. Custom Built: A Debate That Goes Beyond Just Houses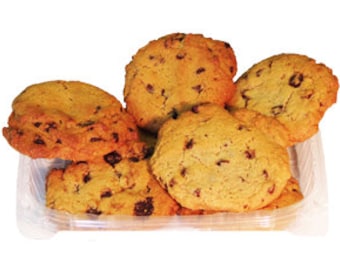 In recent years, mass produced vs. custom prepared goods has become a hot topic – for more than just homes. Sites like etsy have become popular because people are looking for an alternative to things made in bulk. However, it's much easier to order a custom made hat or decorative figurine than a home. The truth is, mass production will never go away or become an unpopular option. Each production type for a home has its own advantages and disadvantages that must be considered. Here's a quick look at the generally accepted pros and cons of each approach:
"Cookie Cutter"
Efficient
Able to meet high demand
Low production time
Reduced production costs
Lack of personality and uniqueness
Potential issues from lack of personalized attention
"From Scratch"
More personality and character
Less potential issues
Less "rushed"
Longer production time and higher costs
How Could it Affect MY House?
When you move into a new home, you expect everything to be nice, new, fresh, and in working order. Sure, later down the line, you might experience some problems – but when you're still unpacking, that's the last thing on your mind. Unfortunately, sometimes a mass produced home can have some unexpected issues, especially in sophisticated pieces of technology like your residential garage doors. When something is built in bulk, with the top priority being quantity instead of quality, it's inevitable that issues can come up – a slightly off torsion spring, mounting hardware that's just a little loose… While it may not cause you issues at first, after months or years of operating on this slightly flawed hardware, you could be shocked by a big repair bill.
Solving the Problems That Can Come From a Mass Produced Home
So let's say you don't have a choice, or you just fell in love with a mass produced home. What's your next step? The first thing you should do is look to prevent any major issues before they can come up. That includes having someone looking at your plumbing and wiring – but its also important to take a look at your residential garage doors. Even minor errors in installing your garage doors can lead to massive technical problems down the line that can hit you in the wallet or cause you major stress. By scheduling regular maintenance and checkups, you head this issue off at the pass.
If you're looking for folks with expertise and technical knowledge about your garage doors who can service your Mississauga home, look no further. Mckee-Horrigan Inc. has decades of service with both residential and industrial garage doors. Give us a call today at 1 888 244 4171 and we'd be happy to discuss your needs and give you a free quote.
Contact Us Now to Get a Quote