Our Blog
How Technicians Can Help You Find Glitches in Seemingly Normal Garage Doors
We've all heard the telltale sound that means that something is wrong in a piece of equipment. There's nothing worse than turning on your new computer only to hear a weird grinding noise, or the sound of a fan working overtime. Anyone who's ever driven to work every day knows the horror of the engine making a strange sound. Whenever we hear these noises, we may not know what the exact issue is, but we know that something is terribly wrong. Sometimes people react with dread ("There's no way I can afford any more repairs to this car – maybe if I ignore it, it'll just go away!") but more often this kind of signal prompts us to spring into action and get repairs done ASAP. It may be frightening to hear an angry noise or see terrible performance come from something we rely on every day, but at least there's some element of warning. The worst thing is when something just breaks suddenly with absolutely no warning. This is especially true when it comes to your residential garage doors, which keep your home safe and warm. Don't worry: there's a way to prevent catastrophic failure before it's too late. The key is regular maintenance by qualified technicians. You don't have to spend thousands of dollars if you just have garage door repair professionals take care of certain problem areas. The next time you call a technician in, here are some of the "problem areas" that they can tackle. These regular appointments will ensure you don't have to deal with a sudden (and costly) failure.
Sedimentary, Dear Watson: Solving the Mystery Behind Breaking Hinges and Tracks
Have you ever moved a couch aside only to find a mess has gathered underneath it? Do you often find there's accumulated dust and dirt in the corners of your home despite the fact that you tirelessly sweep and always take your shoes off at the door? Dirt and muck are incredibly frustrating to deal with because they have the potential to sneak in through the channels you least expect. Anyone who's ever been on bathroom scrubbing duty can testify to this. However, this danger is doubled when it comes to residential garage doors. You open your door every day when you head out to work or go for a drive. Even the fastest doors open your garage up to the outside world. Before you know it, dirt and mud have gotten into the fine workings of your garage door. This is a big problem that requires garage door repair after years of build up. The issue is simply that when it comes to a build up of sediment, the danger is firmly out of sight and out of mind.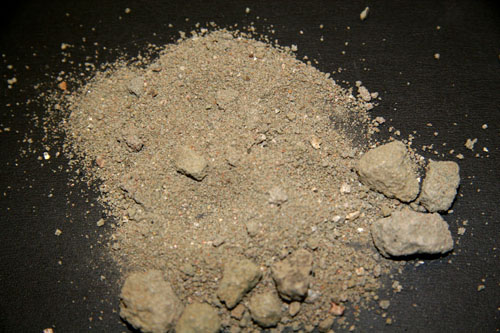 Since this particular malfunction rarely causes any loud noises, impairment to opening the door, or other tell tale signs that something has gone wrong, we just don't consider preventative measures. Take the initiative on getting your garage door cleaned out, and you won't have to face a possible breakdown in the future.
How a Fresh Coat of Paint Saves You Time and Money
A fresh coat of paint on your garage doors looks very nice, and you can change the colour to something that matches current styles, but does it offer any benefits that aren't aesthetic? Painting residential garage doors actually helps prolong their lifespan and cuts down on many issues. A coat of paint works as a defensive shield that blocks out rust and rot. Just like a knight wears a suit of armour into battle, a fresh coat of paint ensures that good things stay in and bad things keep out. When gaps and holes begin to show in a door's exterior, it means that there are serious problems beneath the surface. When the interior of a door is rotted or worn out, you can face severe consequences. Intruders will find it far easier to get inside the door.
Sometimes these uninvited visitors might be human vandals or thieves, other times they could be troublesome pests like raccoons or rats. You can also expect to pay more on your energy bill as the flaws in the door let heat out and cold air in. Have a technician look at your door and check for any signs of rust or decay. If he or she notices anything suspicious, you can set up an appointment to give your door a makeover.
When in Doubt, Trust Your Technician
If you're concerned about hidden flaws and problems that can build up over time without you noticing, it's time to consult an expert: your local garage door technician. Scheduling regular maintenance is a great way to get a fresh set of eyes on your garage door. Furthermore, a technician knows what all of the 'danger zones' are. If you need a qualified and experienced technician, give us a call at McKee-Horrigan Inc. at 1-888-244-4171, or visit us in person at 4060 Ridgeway Drive #4 in Mississauga Ontario, L5L 5X9.These problematic areas are particularly fragile or delicate pieces that the rest of the door's mechanism relies on. Some of the most important pieces to keep an eye on are:
The springs: There are two parallel springs that work to boost your door every day. Because they mirror each other, damage to one spring will wear the other one down very quickly. A skilled technician can ensure your springs are in tip top shape.
The hinges: The hinges are susceptible to rust and dust, so keeping them clean and clear is essential for avoiding damage.
The tracks: Residential garage doors run along these tracks every time they open and close, but unlike their industrial and commercial equivalents, they aren't treated for the strain. Build ups of outdoor demetrius, dust, and other bits of grime will cause your garage door to stutter along the tracks and eventually derail. Cleaning out the tracks ensures a smooth and reliable opening and closing every time.
Your residential garage doors do a lot of work. It might be time to show it some appreciation in return for all the work it does for you.
Calling a garage door technician is a great idea, but you shouldn't just wait until you hear some alarming noises or notice things slowing down. There are problems that will build up and give you no warning until it's too late. By calling in a garage door technician, you can point out these potential problems and have them take care of it. For garage door repair from qualified and professional garage door specialists, call McKee-Horrigan at 1 888 244 4171 for a free quote!
Contact Us Now to Get a Quote