Our Blog
Avoid the Ups and Downs of a Glitch With Garage Door Repairs
You love technology and you hate technology. It simplifies the world yet it complicates the world. It brings convenience but it brings complication. When it comes to electronics, it's really a mixed bag of contradictions. One thing remains true, however, and it is the fact that technology is here to stay. Unlike previous years, you may find that your home has become increasingly computerized. Such is the case with garage doors. The typical garage door has become more sophisticated and more mechanized, so while they are easier to operate, you will find that they are sometimes the source of a headache.
So if the sight of a faulty garage has got you rubbing your eyes, take to heart that there is better relief than Advil and MacGyver-esque tricks to keep it working. Yes, what you need to resolve the stubborn glitches are garage door repairs by technicians who know the best ways to fix these issues. Like most homeowners, you probably find yourself running in order to keep up with your daily routine. If that's the case, fixing a garage door as soon as possible will eliminate a potentially big burden off your back.
Do It Now
The moment you suspect you need garage door repairs, get them done!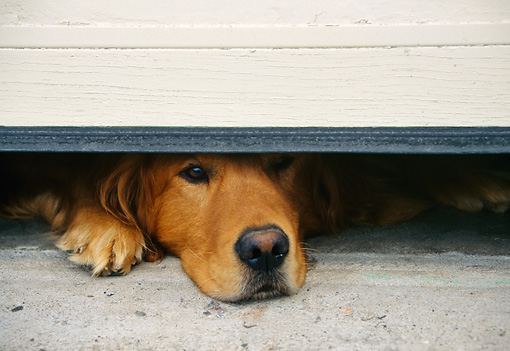 There's no time to let them slip you by. A garage door glitch is not only a source of frustration, but it can also lead to safety problems and other issues that make life complicated – something you surely don't need. To make your life even easier, you should hire a certified technician who can make these repairs for you.
While the intent of this article is not to discourage you from making your own fixes, it is important to know that technicians have the experience and equipment needed for efficient repairs. With their skills, you can avoid the issues that many homeowners have had to face because of garage door mishaps.
Avoid Safety Hazards – Imagine if a door came crashing down on your car as you pulled in. It would be damaging and it would be scary, wouldn't it? And that is the least of your worries when it comes to garage door flaws – a crashing door can injure you, a child, or a pet. However, if you make repairs as soon as possible, you can reduce, if not eliminate, the risk of injury to you and your family.
Cut Down Future Costs – You've most likely heard the expression 'pay now or pay later'. In the context of garage difficulties, that means you fix the issue now or fix it later with added costs. These problems don't repair themselves, and the damage they cause only escalates.
Make Life Easier! – While safety and money is always an issue, wouldn't you agree that getting the repairs over with will bring a sigh of relief? You won't have to adopt 'eyebrow-raising' rituals in order to safely drive into the garage. Neither will you have to obsess over your garage if someone mentions the word in a conversation. Ah, the freedom!
Who's At Fault?
When your garage door starts acting a bit odd, there could be a ton of reasons for its behaviour. Many of these are mechanical issues, such as damaged springs and gears. But with the increased reliance on technology, there's a good chance that a faulty electronic component could be the source. Before you can understand and have an idea what exactly is at fault, you should be aware of the electronic parts that are standard with garage doors today.
All Eyes on the Sensor
One area that may need some attention is your garage door's photoelectric sensor, which is also known as the 'electric eye' or 'photo eye'. Like any sensor, this component is what gives your garage door the cue to open depending on the distance or proximity of a person or object. Its main purpose is to keep you and your family safe. If the eye senses that there is something in the way – a pet, vehicle, or person – your garage stays upright to ensure it will not close on the person or object.
As you can see, the photo eye prevents your garage door from damaging an object or inflicting injury to you or others That's why malfunctions of the photo eye are serious, and repairs are urgent.
Perpetrators of a Photo Eye Glitch?
Poor alignment of the sensors
Obstruction of lens (dirt, leaves etc.)
Weather damage (wind, water)
Finding the Flaw
Faulty sensors may give you some obvious signs of dysfunction. For example, if both LED lights on the unit blink red, then this is an indication that there is a problem with your sensors. If you also notice that your garage opens and closes when it shouldn't, then you should make your photo eye one of the first places to investigate.
Of course, it's always wise to hire a technician for a further investigation since garage door repairs are rarely DIY fixes. Faulty sensors can arise from loose plugs or a damaged terminal connection. For more technical issues, a technician can keep you safe from risky and unfamiliar situations.
The Fix for the Glitch
When your garage door repairs are focused on fixing faulty sensors, a technician will bring it back to normal. If the issue is misalignment, a professional can adjust them so that they are leveled. This will save you the time and hassle of getting them balanced, and it will also eliminate the malfunctions.
If the issue involves damaged wires or overall damage to the unit, the technician will make replacements where necessary. Again, a technician will save you time, keep you safe, and get your garage back to working order in no time.
Oh Miserable Motor!
Sometimes the source of a faulty electric garage door starts with the motor. As you already know, the motor is what allows the door to open, and any glitches or damage to it will prove to be a headache. The motor is like a joint that moves a muscle – suffer pain in that joint, and that muscle becomes much harder to move and use.
In many cases, a problematic motor is actually the result of screws and chains that have rusted over or have become entangled. Whatever the cause, a damaged motor may be the reason why your garage door will sometimes shake or get jammed as it opens or closes.
Perpetrators of a Motor Glitch
Wear and tear
Improper installation
Damage from weather and other forces
Finding the Flaw
Faulty garage door motors are pretty easy to diagnose. When a motor goes awry, the door usually won't open or close completely. You might also find that the door opens but the motor doesn't stop running, and there could also be noises or a complete jam. Even if you know right away that your motor is faulty, you should consult a technician for garage door repairs of this nature since there could be other factors at play.
The Fix for the Glitch
As mentioned above, one of the most common reasons why garage motors 'act up', is because of poor installation. In such an instance, the hands of a technician work best in order to put an end to the glitches.
If the door was mounted without proper balance, your technician will realign the door so that it fits on the center line of the garage ceiling. If you're not familiar with how to repair these units, it's best if you leave the job for a professional so that you don't stumble into further trouble. If it is a matter of wear and tear, a technician can also replace your unit so that you don't have to add more to your plate.
It's Only a Fault When You Ignore It
When you wake up, your mind most likely starts racing over all of the things you have to address and accomplish for the day. There are probably some days when you feel like staying in bed would be the best option. However, fixing a garage door can be simple, and you can tackle the problem without even having to touch it. If you have electrical problems which plague your motors or sensors, call up a technician who will make these garage door repairs in a safe and efficient manner. Not only will your garage function like it's brand new, you'll have the time and peace of mind to address the dozens of other hassles resting on your back!
If you require assistance or have questions regarding garage door repairs, give us a call today at 888.244.4171 and we can help!
Contact Us Now to Get a Quote